**cue the Jimmy Hendrix music**
You know you're a cut little heartbreaker
Foxy
You know you're a sweet little lovemaker
Foxy
I wanna take you home
I won't do you no harm, no
You've got to be all mine, all mine
Ooh, foxy lady
You know you're singing it!
Anyway, have you gotten a look at Close to My Heart's February Stamp of the Month? If you haven't, get a load of this.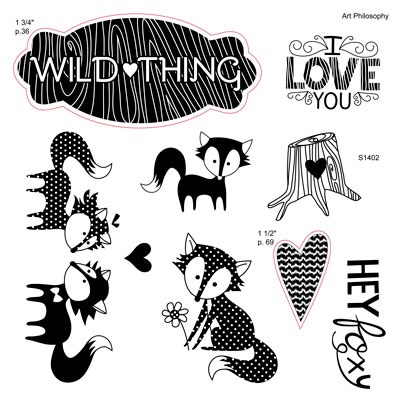 How stinkin' cute is this? I've been drooling over this stamp set for the last several weeks, so I finally got my act together and ordered it last week. It came in the mail yesterday, so I HAD to play with it immediately.
The "Hey Foxy" sentiment had me travelling back to the 1970's (I know I'm dating myself here). I thought about 70's music, movies, slangs, color schemes and for some reason, the "gaudy" bathroom wallpapers that were prevalent during that time (no offence to anyone who still has a 70's bathroom!). The bathroom wallpapers, believe it or not, were the inspiration for this card! The shiny papers and patterns reminded me so much of what you would have seen back then! Strange, I know, but to those who know me well it makes perfect sense!
If you like this stamp set, you better hurry, because it won't be available after this month. Go check it out at
my consultant's website.